Red Yeast Rice (Powder)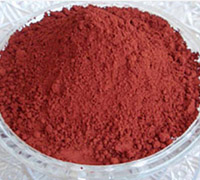 The high color value
Red Yeast Rice (Powder)
we produce has good stable performance by using excellent strains which are through Micro-biology institution in Academia Sinica authoritative identification.
Application: Widely used in meat product, food, seasoning, beverage, wine, medicine, cosmetic, etc.
Appearance: Fuchsia/dark purple powder or granula
Feature: Pure natural; free of side-effects; bright color; high tinctorial strength; good stability under light and high temperature; usage under widely PH value; free from metal ion effect, etc.
Specification

Appearance

Red to dark purple granules

Brown to dark purple red powder

Flavor

Characteristic flavor of red yeast rice

Item

Specification

Color unit

≥1000u/g

Moisture

≤10%

Fineness(200 mesh)

≥95%

As

≤1mg/kg

Pb

≤10mg/kg

Coliform

≤30MPN/100g

Aflatoxin B1

≤5uk/kg

Pathogen

Not detected