Vanillin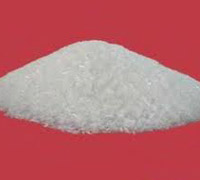 Vanillin also called
Methyl Vanillin
, can be widely used in food, drinks, cosmetics and tobacco industries as flavouring.
Vanillin is fine aroma chemical with stable and long lasting fragrance, is especially widely used in candy, cake, bread and bakery industry.
Specifications: Confirm to GB3861, BP, FCC, USP standard.
Appearance: White to pale yellow crystalline powder
Odder: Similar to Vanillin
Purity (by GC): ≥99.5%
Melting Point: 81.0~83.0℃
Solubility: 1g sample can completely soluble in 2ml 95% ethanol makes transparent solution
Loss on Drying: ≤0.5%
Arsenic Content: ≤3 mg/kg
Heavy Metal(Pb): ≤10 mg/kg
Uses: Vanillin can be used as food additive in making food ,wine and tobaccos, also it is a fine chemical product.
Packing and Expiry Life: In 0.5 or 1 Kg tins, 25Kg cartons or 50 Kg iron drums, Expiry life is 2 years (under suitable storage condition).